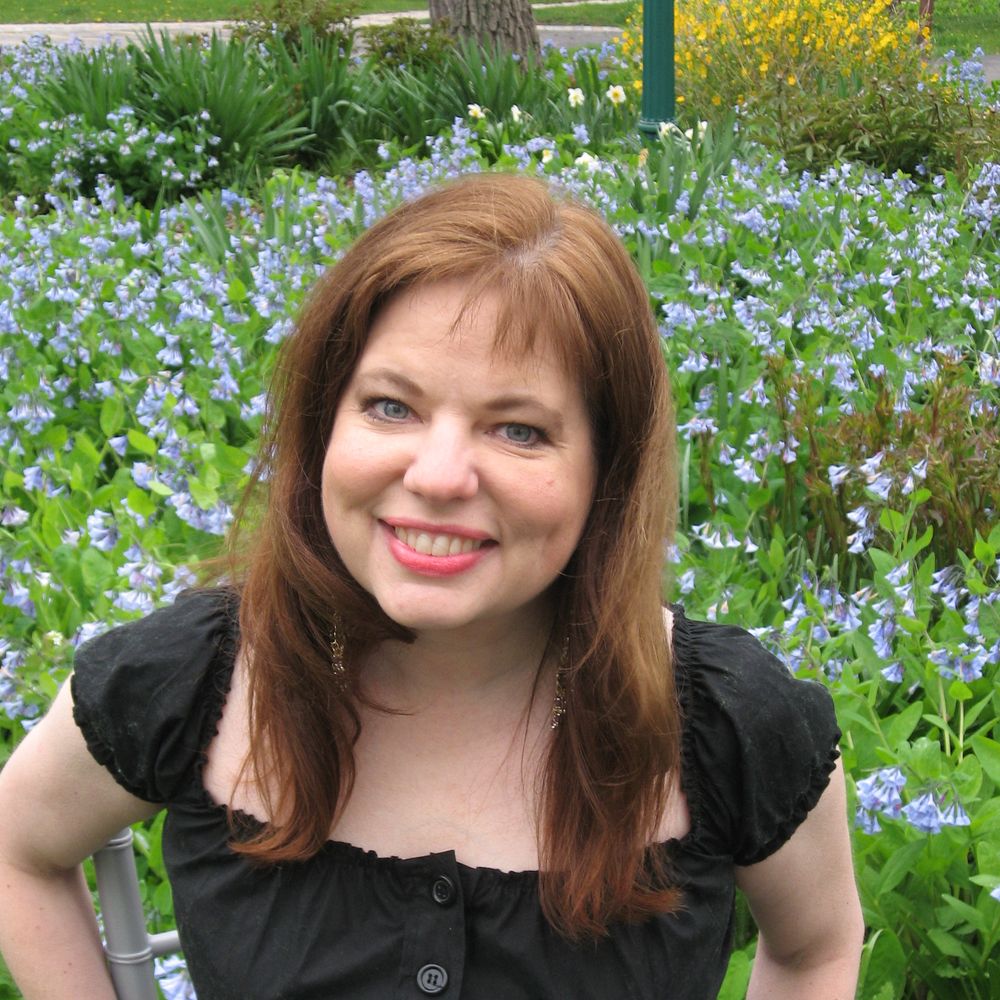 Joan Hammel
Joan Hammel performs live as well as appears in commercials, on television, in films, and on radio.
Joan has been nominated five times for Pop Entertainer of the Year by the Chicago Music Awards. (Other nominees have
been R. Kelly, Kanye West, Mavis Staples, Wilco and Jennifer
Hudson.) She was a part of the team that won an EMMY for
Best Children's Special for, "It's Fun to be Fit!"
Her first full length CD entitled joanland is a collection of 11 original songs performed by Joan and a variety of talented musicians. Appearing are members of the Cryan' Shames and blues legend Corky Siegel, as well as Skip Griparis of the Major League movies. It was on the Grammy Nominations Ballot in four categories. Joan was also the vocalist on the recording of Oh Lady Di for the late Princess of Wales benefiting her Foundation and charities. This performance also landed her on the Grammy Nominations Ballot.
Joan was the singer on America recorded after 9-11. It can currently be heard on the website for the Flight 93 Memorial in California, and is part of the Artist Registry for the National 9-11 Memorial in New York City. The song led to Joan being chosen for a nine-day USO tour to entertain the troops including New Year's Eve in Cuba.
Other performance highlights include appearing as a headliner during the Winter Olympics in Salt Lake City and working all around the globe in places like the Caribbean and Las Vegas including Caesar's Palace. She has shared billing with entertainers like Buddy Rich, Koko Taylor, Lonnie Brooks, the Chi-Lites, the Cryan' Shames, David Sanborn, Brenda Russell, Shirley King, Taj Mahal, Johnny Frigo, Frank Mantooth, Rare Earth, James Moody and the Second City Comedy Troupe. She has sung at Holy Name Cathedral many times and performed a concert as a part of acclaimed cellist YoYo Ma's yearlong Silk Road project in Chicago. She also sang with the Bobby Sanders Orchestra and at the Gaslight Club in Chicago.
The National Park Service selected Joan as an Artist in Residence, landing her at the Lake Roosevelt National Recreation Area in Washington state where she spent some time living on the Colville Indian Reservation. This is where she ended up collaborating with Colville and Yakama Tribe members on the parks inspired song Nature Walk. The song was in three categories on the Grammy Nominations Ballot, and was also nominated by the NAMMYS (Native American Music Awards) and the Indian Summer Music Awards.
She has earned five ASCAPLUS Writer's Awards, where a panel of music experts recognize active writers in the early and midstages of their careers with cash and recognition. She has also been selected for a number of their songwriter workshops, The YWCA of Lake County awarded Joan their Women of Achievement Award in the Arts category. The Robert M. MacNamara Foundation awarded her one of its residencies where she wrote new music. The Illinois Arts Council placed Joan on their Illinois ArtsTour Roster of artists. Her music is available on major digital distributors like iTunes and is available in over 100 countries.
She has produced albums for other people including the posthumous Original by pianist Dean Malsack and It's About Time by singer/violinist Andrina Singer, both receiving regular airplay on jazz stations and both landed on the Grammy Nominations Ballot.
For several years, Joan was the lead singer of the Exceptions with a bandmate formerly of the 2022 Illinois Rock and Roll Hall of Fame band The New Colony Six and Aorta. Commercials and television work include working with a variety of sports legends like Mike Ditka, Dan Hampton, and Dr. Julius Irving. Film work includes working with stars like Bill Murray, Robert DeNiro, Andie MacDowell, Dolly Parton, James Woods, Brandon Lee, Madeline Stowe and Aidan Quinn among others. The film Last Day in Chicago, in which she had a starring role, won its division of the Chicago International Film Festival.
She has been a spokesperson for Jessica McClintock, Liz Claiborne, Microsoft, Anheuser Busch, and Toyota. Some ofthe honors she has received include being named to Who's Who in Entertainment, Who's Who in the Midwest, Who's Who in Music, Who's Who of American Women, and the International Who's Who of Music in London. She has received the Lifetime Achievement Award from Who's Who.
She also worked on the "Daybreak" show at CBS-TV Chicago and some of her favorite guests included Valentino, Jimmy Dean, Roger Miller, Jack Hanna, Jack Hemingway, Jack Brickhouse, Sid Caesar, Virginia Graham, Janet Leigh, Gore Vidal, Patti Davis, Beverly Johnson, Valentino, the Joffrey Ballet, and the Alvin Ailey Dance Troupe.
The Chicago Tribune listed her as one of the best shows to listen to when she hosted and produced The Midday Show at ABC Radio affiliate WKRS, the first woman to do so, winning the Lake County Women's Coalition's Woman in Communications Award and Illinois' Public Health Association Media Award. She hosted a show for WaukTown radio with shows there averaging over a million hits per month. She has done shows with James Brown, Steve Allen, Richard Marx, Alan Thicke, Bart Starr, Jim Otto, Astronaut Jim Lovell, chef Jacques Pepin, Elektra Records founder Jack Holzman, Jennifer O'Neill, Livingston Taylor, Alan Osmond, Robert Guillaume, Oak Ridge Boy Joe Bonsall, Statler Brothers' Don Reid, Dr. Elmo (Grandma Got Run Over by a Reindeer), HGTV's Room by Room hosts Matt and Shari, Dick Van Patten, original Mouseketeer Lonnie Burr, Janis Joplin and BOH guitarist Sam Andrew, and Hemingway's travel companion, A.E. Hotchner, as well as covering a variety of local and national issues.
She served on the Board of Governors in Chicago for the GRAMMYs for many years, and was a part of the first female President/Vice President team in Academy history. She chaired the Education Committee. Through them, she has chaired the Chicago premieres of the Meryl Streep, Angela Bassett movie, "Music of the Heart," and "Mr. Holland's Opus," with Richard Dreyfuss. She is a member of the National Academy of Television Arts and Sciences (NATAS), and SAG-AFTRA (Screen Actors Guild/American Federation of Television and Radio Artists) where she is Co-Chair of the Singers Committee. She served for over ten years as Trustee for the Lake County Discovery Museum Friends Board including multiple terms as President.
She has studied singing and recorded with Robert Harris of Northwestern University as well as studying both singing and conducting with the legendary Margaret Hills of the Chicago Symphony Chorus. She studied voice and acting with Tony Randall and operatic singer, Sherrill Milnes. At Ravinia, she had a master class with Conductor Christoph Eschenbach. She also had a vocal masterclass with Roger Love and did a songwriting workshop with the talented Beth Nielsen Chapman. Joan regularly sings in a variety of languages and has sung in German, French, Latin, Greek, Spanish, Polish, Italian, and Swahili. She is a graduate of Columbia College Chicago where she served as President of their their Alumni Association and on the school's Board of Trustees for about ten years.
Joan enjoys cooking and is a home test chef for the TV Shows America's Test Kitchen and Cook's Country.
She is always working on new music and will have additional releases this year. She did a collaboration with Ben Jaffe of the TV Show House Guest as a part of the SCL (Society of Composers and Lyricists) challenge of putting to music the story of Alice in Wonderland. She is also a member of She Is The Music and soundgirls, helping to mentor women in the field of sound and engineering including providing a masterclass on the voice and the microphone. She has also been mentoring college students through the Recording Academy's Grammy U program.
Eyes: blue        Hair:  Light brown       Dress: 6         Shoes: 7 
Music                                   
Shared billing with Lonnie Brooks (Alligator Records), Buddy Rich (RCA), Koko Taylor (Alligator Records),  Second City, Rare Earth (Motown Records)
Chi-Lites (Brunswick/Ichiban Records), Cryan' Shames (Decca Records), David Sanborn (Verve/Elektra), Brenda Russell (A&M/Warner).  Additional performance highlights:
Nekoosa Paper Company                                            FTD                                                               Consolidated Radio Artists 
Chicago Medical Association                                     Vince Geraci                                                Arnie Evans Productions
First Gold Gaming Hotel & Casino                             Tony Caselli                                                 Genesee Theatre 
Epilepsy Association (WI)                                            Computer Bay                                            Glenview Naval Air Station                  
Village Cay (Caribbean)                                               Amway                                                          Mike Knauf Jazz Quartet
Aladdin (LasVegas)                                                       Shell Oil                                                         Delta Records
USO                                                                                   Sophisticats                                                Variety Enterprises
Gaslight Club (Hilton-O'Hare)                                     1990 US Summer Ski Jumping Nat'ls Brunswick Corp.
Holy Name Cathedral, Cardinal George                    Hundreds of corp. parties and outdoor festivals plus many, many others… 
Theatre                                
"Everything in the Garden"                                         A.D.                                                              Getz Theatre
"Winter Jamboree"                                                        Lead/Choreo.                                           Milwaukee Fine Arts Society
"Showtime-Love & Broadway"                                  Lead/Choreo.                                            Milwaukee Fine Arts Society
"The Lion Who Wouldn't"                                              A.D.                                                              Marriott Corp.
"Singin'/Dancin' Broadway"                                        Principal                                                    Heather Ridge Theatre Guild
"Come Blow Your Horn"                                               Peggy                                                          Village Repertory Theatre 
Film                                     
"Ground Hog Day"                                                         Featured: Reporter #1 - Ch 3                Columbia Pictures
"Last Day in Chicago"                                                   Lead: Dominica                                         Grand Cinema/Sound Images
"Mr. Holland's Opus"                                                      Chairman of Chicago Premiere            Buena Vista
"Music of the Heart                                                       Chairman of Chicago Premiere             Miramax
TV/Industrials                 
Chicago Music Awards                                                 Co-host                                                       Chicago Cable
"Shower the People"                                                     Background Singer                                  James Taylor Summer Tour
National Anthem                                                            Guest Star: Singer                                    SAG-AFTRA
"Concert in the Park"                                                    Guest Star: Headliner                              Comcast
Zion Jubilee Parade                                                      Host                                                             AT & T Cable
"Nasty Boys"                                                                   Co-star: Single Barfly                              Universal Pictures
"Overexposed"                                                               Co-star: Mom                                             Harpo Productions
"President's Shoot"                                                       Guest Star: Employee/Customer         McDonald's Corporation
"Inside the NFL"*                                                            Field Producer                                           HBO
"The Magic Door"                                                           Co-star: Customer                                   WBBM-TV & Chicago Board of Rabbis
"Legs"                                                                               Guest Star: Legs                                        MacDonald-Hein Films
"Sometimes It's Harder To Care"                               Co-star: Patient                                         American Hospital Association
"Daybreak"                                                                       Production Assistant/Intern                 WBBM-TV
"Lotus Blossom Exhibit"                                               Poetry Reader                                           Lake County Museum
"Employees of the Year"                                              Voice Over                                                   Resurrection Health Care
"America's Test Kitchen"                                              Home Test Cook                                        PBS
"Cook Country"                                                               Home Test Cook                                        PBS

Radio                                   
WaukTown Radio Show Host—iTunes podcating; Talk Show Host and Producer on ABC radio affilliate WKRS's "Midday Show" Spring Broadcasting 
Some guests included: Steve Allen, Richard Marx, Jacques Pepin, Astronaut Jim Lovell, James Brown, Alan Thicke, Bart Starr, Elektra Records founder Jack
Holzman, Alan Osmond, Joe Bonsall (Oak Ridge Boys), Hemingway travel companion A.E. Hotchner, national, state, and local political figures

Tradeshows                       
Print                                                                                  Heidelberg
IFT, Natural Foods Expo West, Fancy Foods           Great Lakes Gelatin
Minnesota Netware Conference                                Shiva
Chicago Netware Users Conference                        Shiva
Giftwares                                                                         Baubles
Housewares                                                                    Resentel also Reaves Dropcloth
Radiology                                                                         RSNA
Sporting Goods, FMI  & NRA                                        Anheuser-Busch
Kenosha & Minneapolis Ski Expos                             Mark Hammel (U.S. Ski Team-Central Division)
POP                                                                                    Nekoosa Paper
FMI                                                                                     Campbell's Soup/Pepperidge Farms
NRA, Midwest Software, Autofact                             Microsoft 
Awards                                
Emmy Award - Midwest, Best Children's Special*
NAMMYS (Native American Music Awards) Nominee
Indian Summer Music Awards Nominee
Chicago Music Awards - 5 Time Nominee Entertainer of the Year
Grammy Nominations Ballot - Producer, Songwriter, Performer
Marquis' Who's Who in Entertainment
Marquis' Who's Who of American Women
Marquis' Who's Who in the Midwest
Marquis' Who's Who in America
Marquis' Albert Nelson Lifetime Achievement Award
Marquis' Who's Who in Popular Music
Marquis' Who's Who in America
World Who's Who
Outstanding Intellectual of the 20th Century
Int'l Who's Who of Music/& Popular Music
1999 Illinois Public Health Association Media Award
Int'l Who's Who of Professionals
1998 Honoree Lake County Women's Coalition's Woman in Communications
Personalities of America
International Woman of the Year
Who's Who Among Rising Young Americans
1987 ITVA Award - Best Health Care Video*
International Who's Who of Entrepreneurs
1986 ITVA Award -Best Health Care Video*
Outstanding People of the 20th Century, England
Numerous All -District, Conference, State, National and Int'l vocal competition medals  
Skills/Hobbies                   Singing, skin/scuba diving, guitar, piano, animals, television production, stained glass, mentoring, gardening, cooking, first aid and AED certs
Memberships                     SAG-AFTRA;  Television Academy;  Recording Academy (served on Board of Governors and as Officer) Producers and Engineers Wing;  Guild                                                             of Music Supervisors;   soundgirls;   Society of Composers and Lyricists;   She Is The Music  
Education                           
Columbia College, Chicago, IL                                    1986 B.A. Graduate 3.97/ 4.0 GPA  Summa Cum Laude                                       
Also:             Larry Arancio - acting                           Janet Louer - on camera                         Bob Zeman - piano
                      Allen Myren- voice                                  Art Peck - piano                                         Bruce Mack - percussion/woodwinds   
                      Mike Jorgenson- voice                          Jamey Aebersold - jazz                            Dr. Sims - Vocal Health Masterclass
                      Eileen Vorbach - acting                         Robert Harris - voice                                 Dr. Thomas Hoekstra- voice
                      Sherrill Milnes -stage singing              Kent Klineman -Meisner tecnique          Tony Randall -acting & stage singing
                      Sean Frasier—web marketing              Matthew Morrissey - acting                      Christoph Eschenbach—vocal masterclass
                      Matthew Polenzani - masterclass      Kevin Murphy - vocal masterclass          Zephyr Dance - Powerful Connections
                      Roger Love - vocal masterclass          Rose Rosen - self-taping                         Cari Cole - Step Up To The Spotlight   
                      Dr. Mayim Bialik -neuroscience           Yale - Science of Well Being                     Valerie Ghent - songwriting
                      Alex Forbes - songwriting                     Beth Nielsen Chapman - songwriting   ASCAP Christian Songwriting Workshop/Cindy Wilt Colville
                      Wendy Russell - on camera                   Jason Houser - songwriting                    Jason Blume - songwriting
                       Taye Diggs - acting                                 
             
                      
Portfolio, commercials list, print list, demo tapes, references, or other materials gladly furnished upon request.
*indicates production staff